Atwater Condo pending! Condo Market is Hot !
Portland Condos.  Beautiful Portland Condo at the Atwater Condominiums just went pending!  Looking to sell your condo in Portland?  Now could be a great time to sell or purchase a condo in Portland!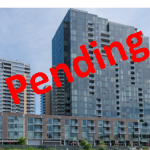 The condo market is strong here in Portland Oregon! With the high demand for urban living in our Portland condos and interest rates still at a high time low now might be the perfect time for you to consider putting your condo here in Portland Oregon on the market. We have buyers looking for perhaps a condo just like yours. Thinking of moving into a different condo space? Possibly you would like to move into a different condo building in Portland or into a different condo in your very own condo building. With the market so active yours could be sold quickly enabling you to move into that new Portland condo unit plus with the interest rates so low make that new Portland condo even that more affordable. If your are interested send me a note or visit Portlandscondos.com selling page to get more information on the process including an option for a comparative market analysis of your Portland condo with no obligations!
A bit about this Atwater Condo….
This Portland Condo located in the Atwater  Condominiums is a great space located in South Waterfront one of Portland's newest condo neighborhoods. This Atwater condo in Portland Oregon is quite spacious with over 1800 square feet and 2 bedroom suites both with walk-in closets and 2 full baths. This condo has 2 ½ baths plus 2 deed parking spaces. It features floor to ceiling windows with a view of the Willamette River and private common area for the Atwater Condominiums. This Portland condo has nice outdoor space with a terrace off the living room to sit and watch the boats go by on the river. A wonderful place to call home!